Super Brush Chopper
Cut from top or trunk of the tree
Features
・Super Brush Chopper are good for clearing trees and bush along roadsides and places that could otherwise be difficult to reach.
・There are two types of blades, A-type blade and B-type blade.
 A-type Blade (Die Steel): Suitable for Standing trees, Falling trees.
 B-type Blade (Tungsten Carbide): Suitable for Standing trees, Stump.
・Can cut up to diameter Φ150~300 mm Standing Trees.
・Easy maintenance because of bolt-on blades
・More durable with Tungsten Carbide Blades
・Die Steel Blades for better cutting performance
・Drain Line is necessary.
Specifications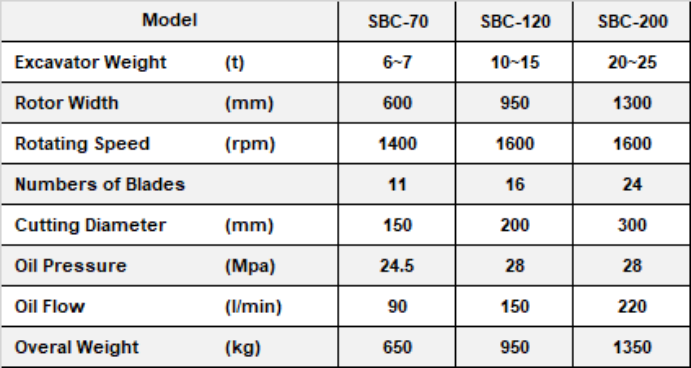 Videos